From network-wide charity campaigns to individual local actions, Auto Value Certified Service Center repair shops are proud and happy to participate in initiatives that help improve their communities.
Donation of $6,250 for Refuge Pageau
---
On March 3, 2020, which is also World Wildlife Day, we were happy to announce some great news!
In the name of all Auto Value Certified Service Center repair shops and other participants in this charity campaign, we were able to donate $6,250 to the Refuge Pageau to help them in their mission to rehabilitate wildlife.
Find out how this donation helps Romarin the moose!
Comfort donation to the Dr Julien's Foundation.
Our Auto Value Certified Service Centers were happy to participate in the Fondation Dr. Julien food drive by donating a shipment of stuffed animals to this organization that helps children in need. Please be generous and participate in this wonderful cause this holiday season: fondationdrjulien.org/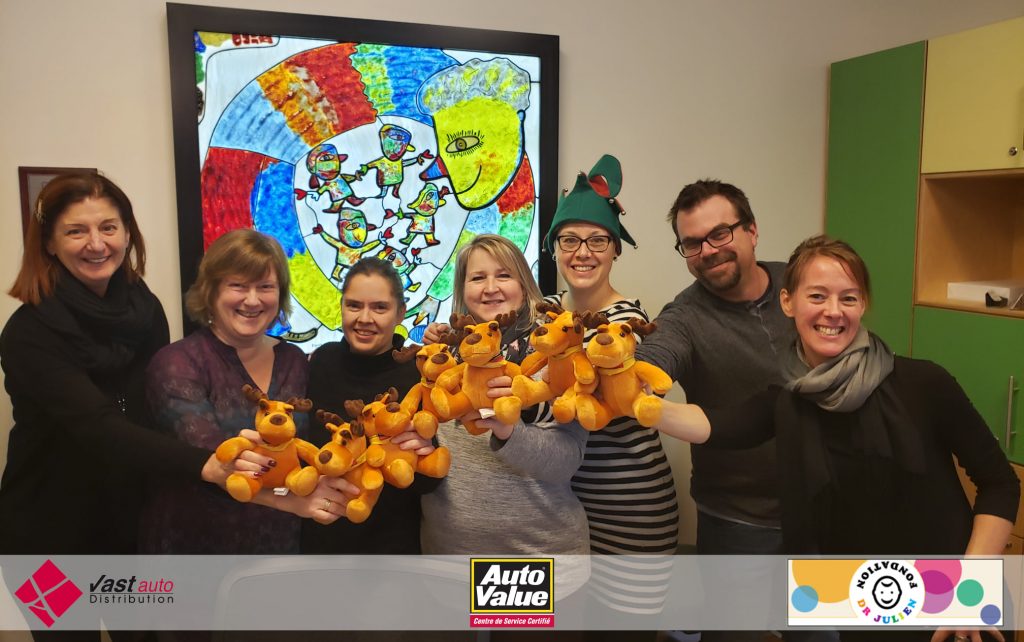 Stuffed animals for kids!
During the holiday season, all children should be able to dream and smile!
It's with this goal in mind that our Auto Value Certified Service Center repair shops donated stuffed animals on December 11, 2019 to the Fondation du Centre jeunesse de Montréal, which helps children in need. If you would like to join us in supporting this wonderful cause, click here: www.soyezlabonneetoile.ca